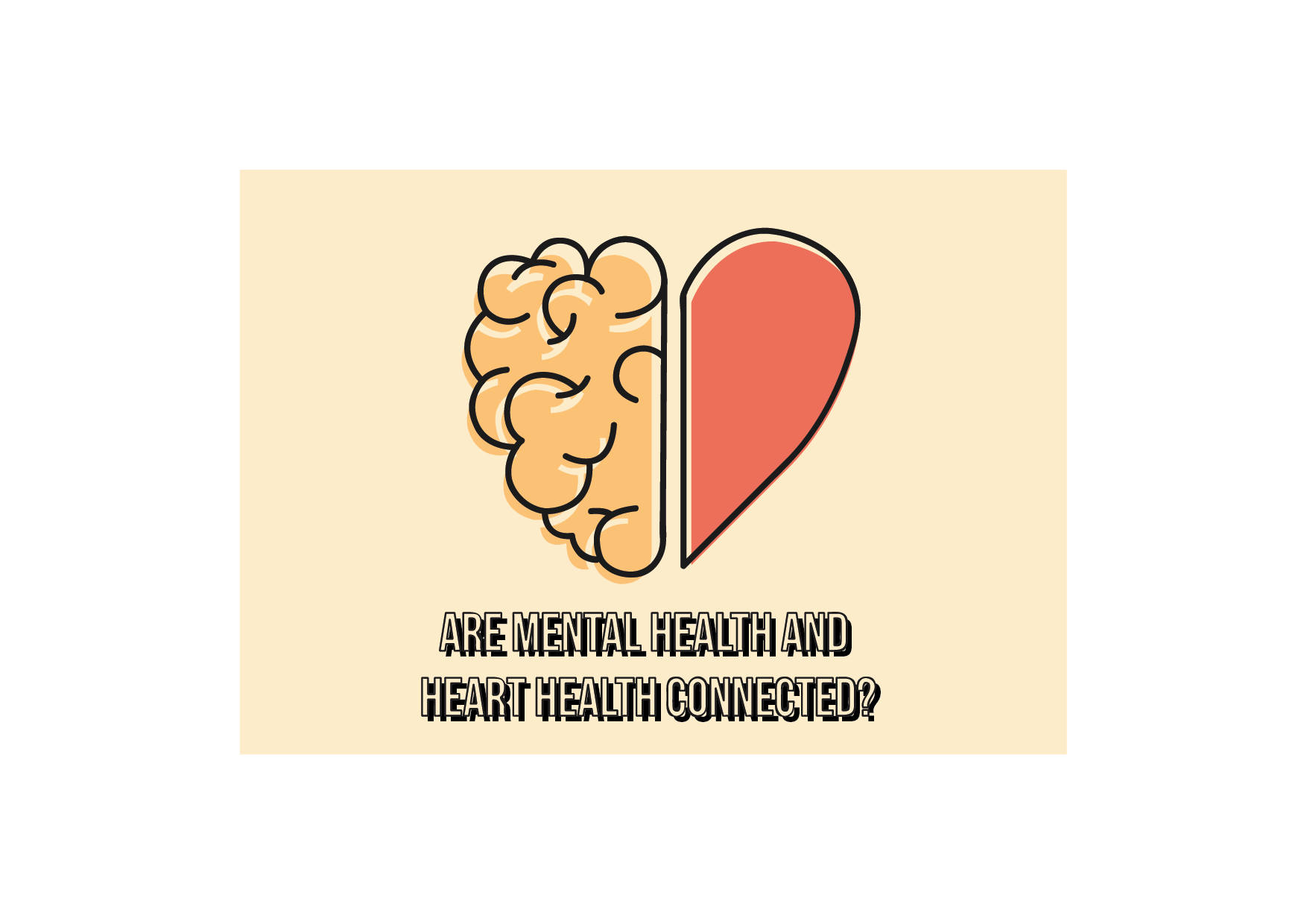 Heart Health – Physical Health & Mental Health
Heart health is the most crucial form of well-being that we need to talk more about, more in our 20s & 30s than 60s. Heart problems are one of the most leading global health issues in young individuals especially since past 10 years. When we are physically stressed, our heart beats faster. When we are mentally overwhelmed, our heart beats turn rapid. When do we slow down? Do we ever? Physical & Mental health directly affect our Heart. This is a fact that we often overlook.
A fistful of involuntary muscle that pumps up the blood to supply it to the whole body, definitely needs more attention than anything else – our cardiac muscles. Just like our bodies, our heart too runs those bumpy, exhausting extra miles before finally giving up under stress.
Ayurveda links Heart with the Mind & Body
In Ayurveda, the Mind or Manas is said to be a minute, subtle, fast moving & unstable entity. Ayurveda tells that the seat of our Mind is our Heart & our Head. It says that the Mind can travel throughout the body within no time but it eventually goes to where it belongs. If you often find yourself shifting between 'following your head or your heart' now you know the reason why. The Manas is deciding what is its place of clarity & comfort.
So, we should not ignore our emotional health because emotion is nothing but energy in motion. Taking care of your mind, thoughts, words & actions… being in the present, being alert, at peace… being mindful of ourselves & our surroundings & practicing mindfulness is the key to a hearty heart health.
What can I do to improve my Heart Health?
Quality of Sleep –
An undisturbed, continuous, deep & sound sleep goes a long way to healing any heart troubles, be it functional, physical or mental. Sleep for 7-9 hours at night, & avoid day sleeping, so that your Circadian Rhythm is maintained. Go to sleep by around 9 – 10 pm & wake up early, feeling rested, energized & inspired.
Stress Release –
Our bodies & minds are made to handle themselves under any stressful situations. But that does not mean you can get yourself habituated to such a stressful lifestyle that even breathing right, needs to be scheduled in your diaries. Decide when to stop. Decide how to slow down & breathe, Make small spaces of time where you sit down to do some Belly Breathing. Feel your pulse before & after this breathing exercise. You will evidently feel the pressure releasing.
Eat Smart –
Life is nothing but a sea of choices. Choose a wholesome, healthy & fulfilling diet that depends on the time of the day, hunger level & the place. Let your cravings, peer pressure & state of mind not alter what you eat. Be focused on what is good for you in a long run verses what makes you temporarily happy. Eat light & more frequent. Avoid big meals. Eating smaller amounts and more frequent nutrient-rich meals will help balance your blood sugar levels over the course of the day, helping you feel more alert and energetic.
Move Regularly –
Keep yourself out of situations that demand a compulsory sedentary lifestyle. Humans are made to move, explore, & feel more. Physical activity recharges the stagnant energy in our body, improves blood circulation & releases stress-busting hormones that makes us feel happy. Maintain an 8-hour work, 8-hour sleep, 8-hour activity day. Balance out office working with an activity that you enjoy from your heart. Take breaks so that your could walk for a bit, take halts & listen to your favorite song at least once a day. Sit back & admire nature. Walk on the green grass with no footwear. Enjoy the sight, sound & smell of the rains. Keep moving your mental energy from one positive thought to another.
Shed a few –
Let go! Let go of the extra weight that you have been unnecessarily carrying around, physically & emotionally. Meet an Ayurvedic Doctor who can help you figure out a diet that works for you. Stick on to a healthy routine & exercise regularly. Ayurveda talks about Prakruti – Body & Mind Constitution. It would help to know which activities, foods & thoughts are nourishing for the body & mind, & those which often act as silent killers. Be aware, be open to learn more about yourself through the Science of Life – Ayurveda. Losing a few kilos or pounds would make you feel lighter & take off the extra pressure off your knees, kidneys & heart. That might be an essential step for an internal makeover.
There are various Cardiac helping supplements in Ayurveda which control hypertension, hypotension and other cardiac disorders. Talk to an Ayurvedic MD who will help you guide well.
Prevention is better than Cure. Practice Self Care, because everybody has one desire in common – To Feel Better. Hope you have a happy hearty month of July.